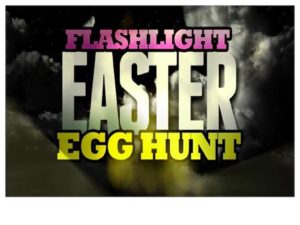 Flashlight Easter Egg Hunt will be on March 30th, 2018. We will begin at 7:30 pm and will end when all eggs are found. We will have prize eggs and refreshments after the hunt. We invite the public to join us!
Bring a flashlight and big basket!
The hunt will begin as soon as it is dark. This event is for 6th grade and down. We will divide the field into 3 age groups.